The Best Business Technology of 2020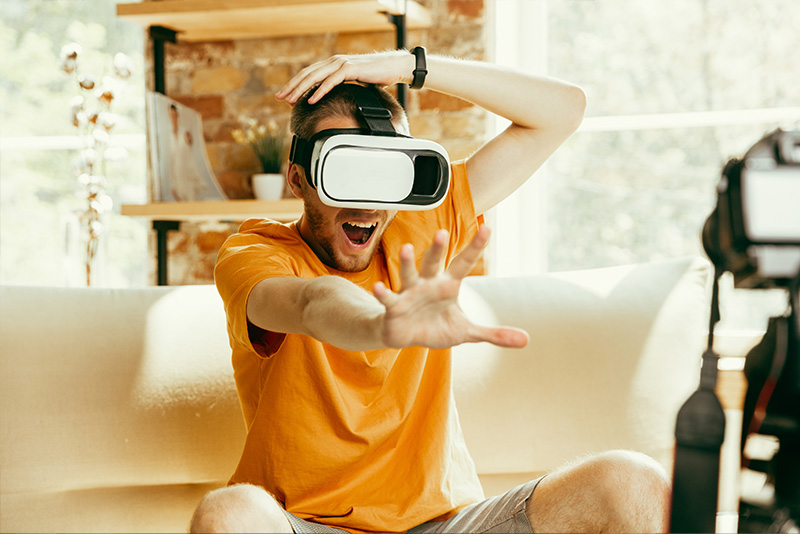 It's that time of year again! The time when I look at all the technology we've used and recommended throughout the year and pick my favourites.
There are some new categories this year. In addition to my favourite laptop, desktop and monitor for business, I've included the team's favourite gaming laptop, widescreen display and portable device.
Choosing was no easy feat! But someone had to do it, and here they are!
Our Favourite Business Laptop: The Lenovo ThinkPad T14 + T15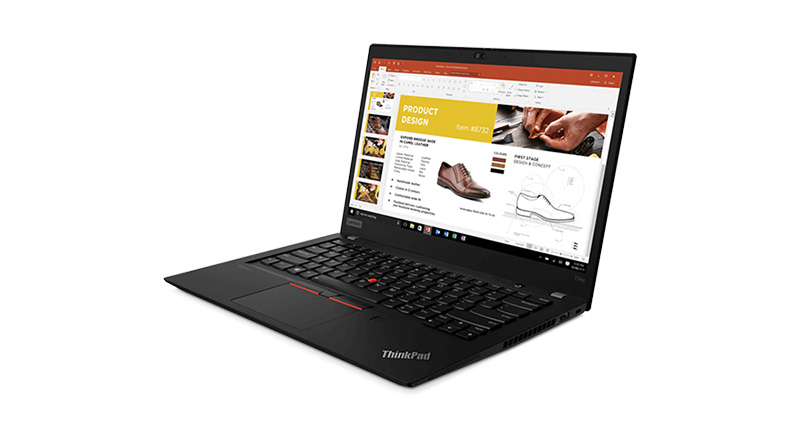 The Lenovo ThinkPad T14 + T15 are Lenovo's flagship business laptops. The word ThinkPad might make you think that they double as a tablet. Well, they aren't that flashy and they aren't foldable or detachable. But, they are extremely functional, full performance laptops with a great build quality land all the features you could ask for.
The T14 is the 14-inch model and weighs 1.4kgs. The T15 has a 15.6-inche screen and comes in at about 2kgs. Both come with optional specifications including a touch screen (the only tablet feature about it) and in-built 4G. Our preferred setup is Intel 10th gen i5 or i7 + 512GB SSD,16GB of RAM and Windows 10 Pro. And with a 3-year onsite warranty it's tough to beat for longevity, functionality and user experience.
Our Favourite Gaming Laptop: Razer Blade Pro 17"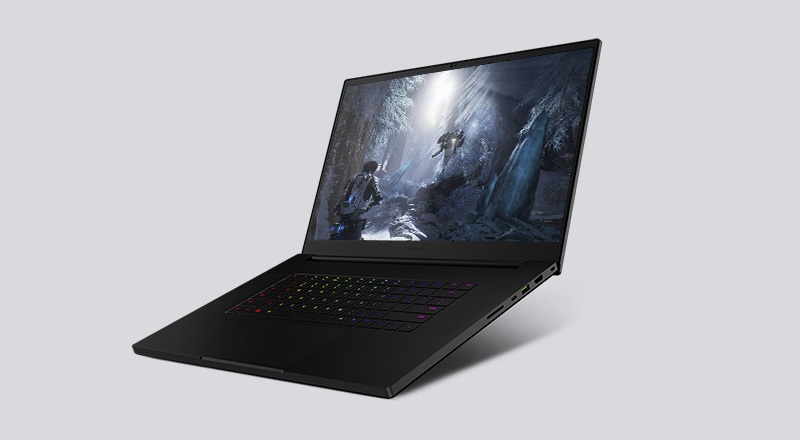 Wow! That was all I could think when I got my hands on one of these. It's just beautiful!
Amazing build quality, fantastic screen and you can feel the quality of the aluminium body. It's a bit boy racer with flashy lights, but if you want a powerful laptop for gaming, video, audio or a combination of the above you absolutely can't go wrong. Plus, you can add additional graphics power via the thunderbolt connection to an external graphics card! How cool is that!! Yeah O.K… I might want to own one of these myself…
Our Favourite Business Desktop: Lenovo M720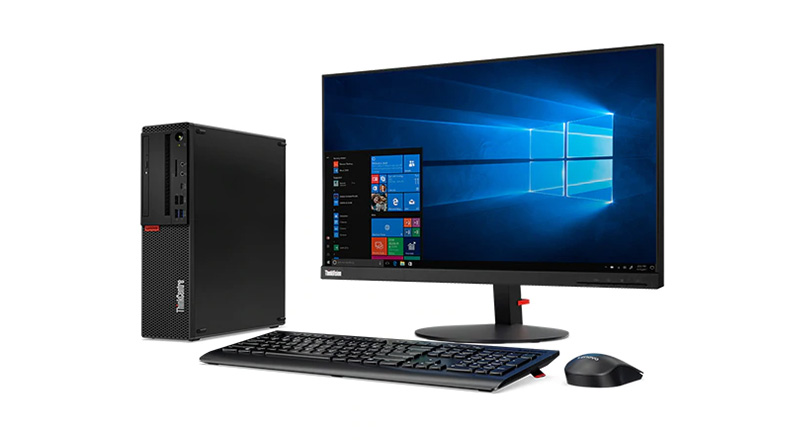 If a desktop is more your style when it comes to work, then the Lenovo M720 is our pick.
These come in a range of sizes, from the traditional mini desktop to a tiny and even micro-PC size. This means you can mount the hard drive on the back of your monitor, keeping it off your desk and out from under your feet. If you opt for the larger size, you'll still be able to add additional hard drives. This makes the range incredibly flexible for business.
Like the Lenovo ThinkPads, these are no nonsense, business machines. But with a 3-year warranty, a great range of specifications and the ability to pair them with the cheaper, but still awesome AMD Ryzen processor, they are a fantastic business solution that will serve you for upwards of five years making them great value for money.
Our Favourite Business Monitor: HP Elite Display E243/247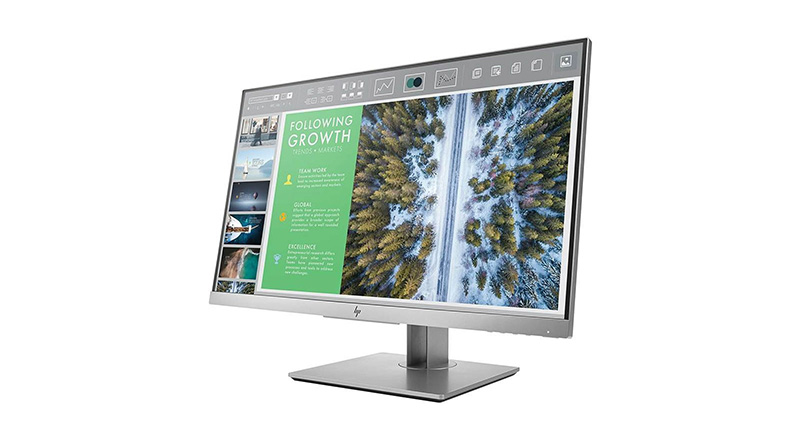 These monitors from HP are perfect for your typical office user. Featuring in-panel switching (also known as IPS), they produce a much higher display quality, with better colours and much better viewing angles than your average monitor.
They are height adjustable and the colours are incredibly vibrant. Coupled with a 3-year warranty, they're fantastic value and your office team will love you for setting them up with one. You can't go wrong.
Our Favourite Widescreen Display: Samsung LC34H892WGEXXY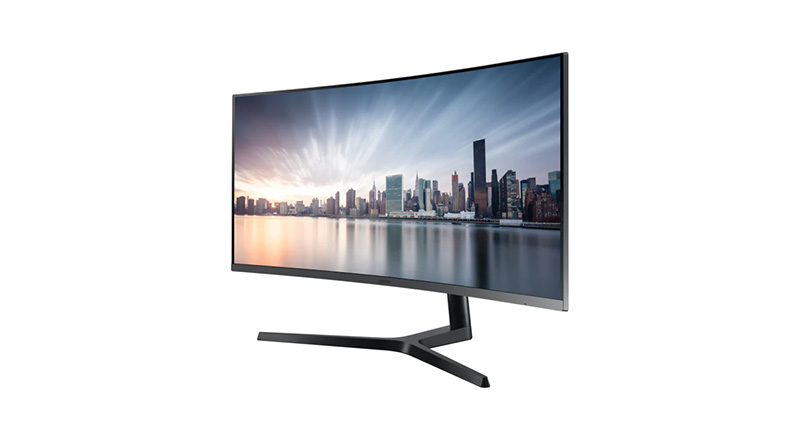 No, that's not a typo. That's the model number.
I don't know what it stands for, except that it means a very nice 32-inch WQHD widescreen panel running up to 3440 x 1440 resolution. It's height adjustable and has a heap of inputs for plugging in everything you might need including a display port, HDMI and USB-C, plus inbuilt USB ports on the side.
For people wanting a dual screen setup, one of these could be the perfect alternative. Less desk clutter and cables but with a similar useable space to 2 x 24" HD monitors. Great for casual gamers as well as for office use it's a great allrounder at a very competitive price for those wanting to see what these widescreen monitors are all about.
Our Favourite Ultraportable Device: Microsoft Surface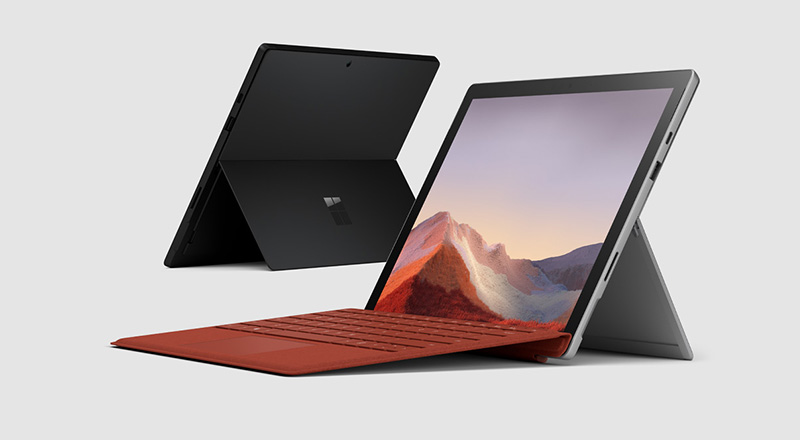 The Surface range has been going strong throughout 2020, with the Surface Pro 7, the Pro X, the Surface 2 Go as well as the Surface Laptop 3. The ones I want to focus on though are the Surface Pro 7 and the Surface Go 2.
The Surface Pro 7 is the ideal device for a user who is tossing up between a laptop, desktop and tablet because it can be all three! It's powerful enough to meet all of your business needs. Couple it with a docking station and an external monitor and it's a desktop, take off the soft keyboard or cover and it's a 12.3-inch, 800gram tablet. Honestly you can't go wrong if you want power on the go, and a great device for watching Netflix on holidays. It will do it all, it's beautifully made, feels great and while the lack of Thunderbolt and 4G connectivity mean it's not perfect, it's still pretty close.
The Surface 2 Go fills the gap of the user who does less intensive tasks, but still wants a tablet option. It's not as powerful as the Pro 7, but it's a lot cheaper and for those who just need email, browsing, a bit of Netflix and the odd game, it's pretty much perfect. It's faster than I expected and for around AUD$1,000, it's a great option. Like the Surface Pro, it's great quality and comes in a range of specifications to fit most requirements.
And there you have it! P1 Technology's favourite tech for business from 2020. If something caught your eye, there's still time to buy yourself something from this list for Christmas… just saying.
« Back to News