Medical IT Support Services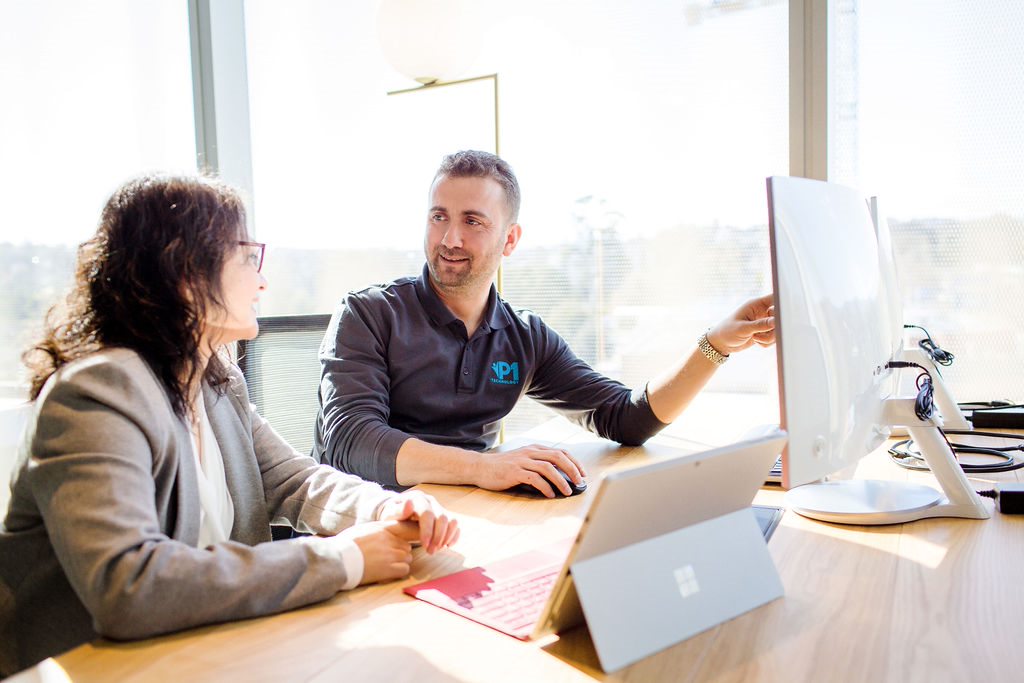 Secure I.T support for your patients & staff 24/7
At P1 Technology, we work with you to understand the needs of your medical practice and then determine the best solution to keep your clinic running efficiently and smoothly 24/7. Our medical practice IT support service covers all your needs from simplified online booking services, data security and fully integrated online I.T systems to allow for both remote work and multiple locations. We take the worry out of your I.T systems so you can focus on giving your patients top quality care.
We're experienced with healthcare I.T structures and are experts with the following IT platforms used by the Australian healthcare industry:
Medical Director
Pracsoft
ZEDMED
Uber
S4S
Enterprise resource planning (ERP) software, for example, MYOB Exo, Attache´
Office 365 and 'G Suite'
Fred Dispensing and POS
LOTS POS, dispensing and scripting system
Our robust and structured I.T support system is built to keep your online services connected 24 hours a day with minimal downtime. Plus, your new IT system will give you and your staff the flexibility to work across multiple locations and remotely.
Protect your patients medical records from cyber attacks
If you are a G.P, specialist, pharmacist or you operate within the allied health industry then you know how important it is to protect your client data from an array of cyber security breaches. Protecting patient privacy and ensure your business is compliant with the Privacy Act is imperative- you require a strong cyber security system to prevent attacks from accessing private medical data.
At P1 Technology, our experience with supporting medical practices offers an extra layer of protection. If, by chance you experience a Notifiable Data Breach (NDB), (your data has been accessed by unauthorised persons), then we will walk you through the steps of contacting your affected database and the Privacy Commissioner, these steps will keep you compliant according to the Privacy Act.
Experienced Medical IT Support Providers
Our experience working with medical & various healthcare providers across Melbourne means we have the infrastructure in place, expertise and resources to support you & your team.
We are always monitoring your IT systems and are able to respond immediately to any data breaches or issues. If a problem does arise, there will be minimal disruption so you can have peace of mind knowing the continuity of your medical practice is in place with minimal downtime.
At P1 Technology our core values are people first, technology second which inspires us every day to engage and create long term relationships with all of our clients- so we can understand how best to service your business.
Call Today