Reliable IT Support for Financial Advisors
Protecting you. Protecting your clients.
Financial services have become a primary target for cybercriminals due to the attraction of real money and ongoing transactions.
Businesses in Australia (financial services, in particular) that store client data are now required to take steps to protect their system and data from cyber threats.
Your financial business must be compliant with ASIC and AFS requirements.
Data breach regulations include:
1) The Privacy Act 1988: This legislation regulates how organizations handle personal information, including sensitive information such as financial and health data. Organizations must comply with the Privacy Act when collecting, using, and disclosing personal information.
2) The Notifiable Data Breaches scheme: This scheme requires organizations to notify individuals whose personal information is involved in a data breach that is likely to result in serious harm. Organizations must also notify the Office of the Australian Information Commissioner and take steps to contain and reduce the risk of harm.
3) The Security of Critical Infrastructure Act 2018 where a business must alert the Australian Cyber Security Centre of a data breach within 12 hours of becoming aware.
This means you have a minimum level of cyber security measures you need to implement – when, and if, a data breach does occur it must be reported in a timely manner.
With APRA committed to improving cyber-resilience across the financial services industry, it's never been more important to have a reliable, Australian-based IT partner to support your business.
At P1 Technology, our experienced team can help you to –
When you choose to work with P1 Technology we:
Audit your business to assess vulnerability
Protect client data, improving client trust and loyalty
Take the headache out of meeting your industry compliance obligations
Secure your network to prevent security breaches
Centrally manage antivirus, pathing and back-ups
Establish a disaster recovery plan that will get you back up and running quickly should a breach occur
We will also work with you to create and implement an internal IT policy with supporting products and systems.
Our IT experts will future-proof your business systems to prepare them in the event of an audit or a potential breach. This will protect your business from possible legal action, insurance breaches and/or negative PR.
Why should you choose P1 Technology as your IT Managed Services partner?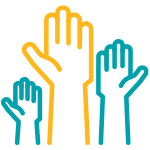 People First
People are at the centre of your business, and they are the centre of ours. Technology should make things easier for you and this is why we take a people-centric approach. We'll ask the right questions to understand your business and what you're trying to achieve both now and in the future, so we can work with you to make that happen.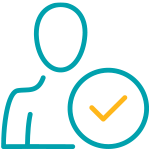 Reliable Technology Partner
Better efficiency means better outcomes for your business and your clients. When you've got a reliable technology partner, you'll make better use of your people, time and resources which in turn will increase the efficiency and profitability of your business. You can trust us to deliver.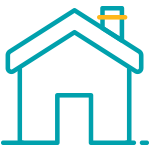 We're your local IT specialist
When you work with us you'll get 24/7 Australian support and you'll be able to put faces to the names of the people who are partnering with your business.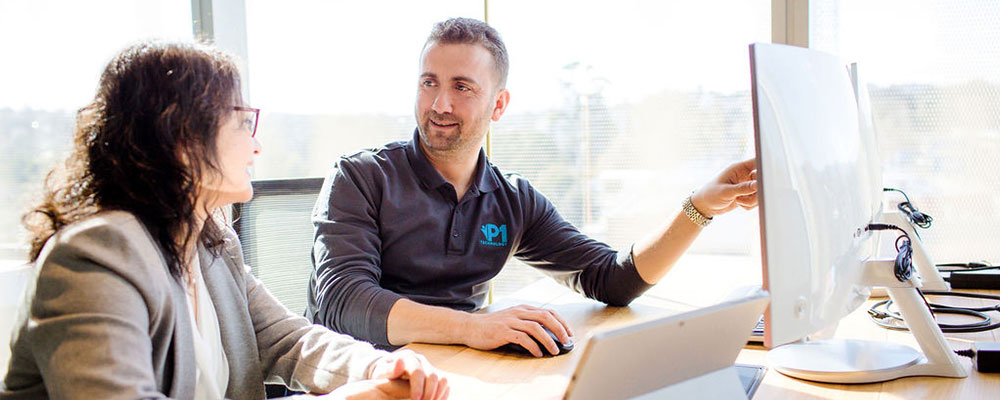 We've got experience across all the specialist software you use every day.
Our team are experts at the setup and ongoing management of all the software financial advisors use including -
Microsoft 365 and G Suite
Coin
XPlan by Iris
Midwinter
Advisor Logic
Enterprise Resource Planning (ERP) software like MYOB Exo and Attaché
If utilising the Microsoft356 ecosystem we can enable permission settings for different levels of management, including geo-blocking.
What our clients say
My current and previous organisations in financial and investment services have been working with the P1 Technology people for almost twenty years because they are great problem solvers, extremely reliable and good value for money.
We've done four or five major IT system upgrades over the years and P1 Technology has been with us all the way. In my experience, if we need an IT solution for our business, P1 Tech provides it. And in a timely manner, which helps us maximise business efficiency and profitability.
The people at P1 Technology are easy to deal with and do so in a no-nonsense, matter-of-fact way. They know what they're doing.
Suggest you give them a go!!
Andrew Cochrane – Tabalofin
Take the stress out of managing your business technology and get back to making the financial wellbeing of your clients your priority.
Call us today for a complimentary Business Technology Assessment that will show you how to protect your clients and protect your business.
Simply fill out your details below and we will be in touch to confirm an appointment time.