Should my business move to the cloud?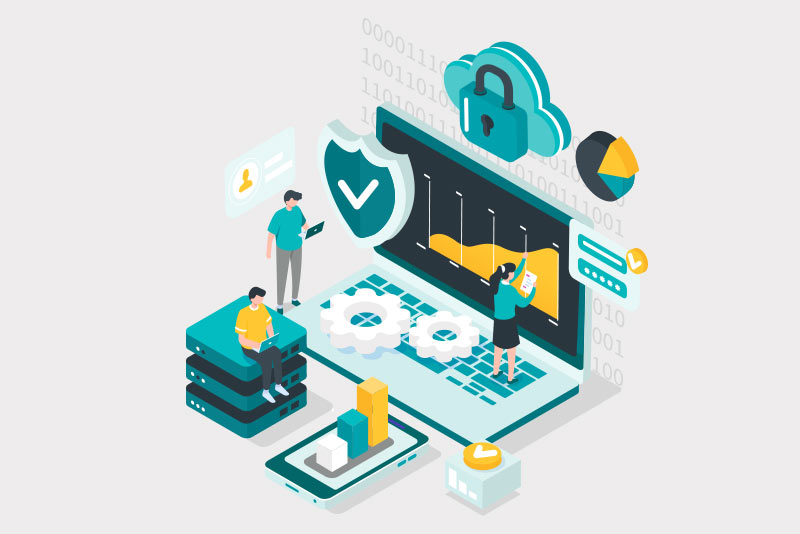 Now that Australian businesses have access to affordable, fast and generally reliable internet connections, accessing the benefits of cloud technology is something your business should definitely consider.
But it's not unreasonable to be asking questions around whether going to the cloud is the best option for your business. The most common queries we get centre around compliance issues, security, a general fear of the technological unknown, and the most common of all, "how much will it cost?"
Most of these concerns can be overcome after a discussion with your trusted IT partner. Cloud technology of today is secure, it's compliant and it's definitely not as costly as you think. While many businesses will still require some applications to be hosted locally, there is little reason that you can't take some, (if not all) services to the cloud. And there are plenty of benefits in making the move.
The benefits of the cloud for business
Even if moving all your applications and data to the cloud isn't viable or possible, moving some of your applications or data makes sense.
It streamlines essential business information
Cloud services such as Office 365 email systems, Microsoft Sharepoint, or Google's G-Suite for Business let you streamline your business data by making it available to staff and clients easily, and from anywhere.
It reduces the risk to your business uptime
This means that if the power goes down at your premises, your cloud based data and apps can still be accessed. You'll still experience disruption, but your business won't be crippled by the outage. Essentially, you're spreading business risk.
It's big storage and functionality at low cost
Readily available cloud platforms like Microsoft Office 365 and Google G-suite offer huge storage and functionality at a very low cost per user, making the cloud accessible no matter how small your business might be.
What about security?
The cloud doesn't have to be a purely virtual experience where your data is "out there somewhere" and it's not unreasonable to ask questions about who might have access to it and whether it's safe.
At P1 Technology, we prefer to work with local partners as this alleviates most security concerns. This way, your data is kept in Australia, under Australian privacy laws with trusted Australian partners and data centres throughout Melbourne where you can physically go and see for yourself where your data is being kept.
If you need a lower cost model, Microsoft Azure is a great solution. Your data is still kept locally with Australian partners. The only difference is you won't be able to go and pay your data a visit.
Are you ready to explore the cloud?
If you're ready to explore a cloud solution for your business, it's important to remember that not all clouds are the same, and not all solutions are right for every business.
Rather than keeping it all locked away for fear of the unknown, speak with your trusted IT specialist to discover the best cloud technology to implement in your business. It's safe, cost effective and comes with huge efficiency benefits. And it's definitely not as scary as you might think.
« Back to News