Dropbox vs SharePoint | Which one is best for business?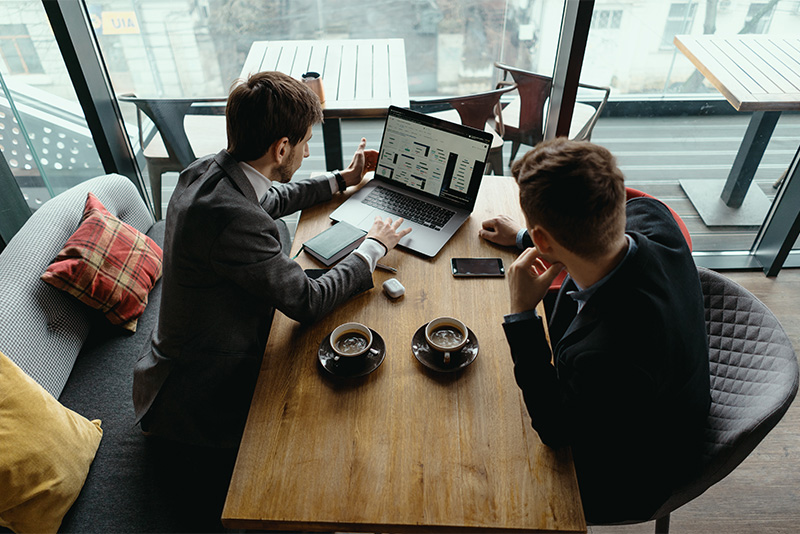 Document management has become a key part of day-to-day operations for many businesses. And being able to access and share important files from anywhere, has become a necessity for most organisations.
A document collaboration tool takes the headache out of sharing your business files. By storing all your business documents in the one place, accessible to everyone that needs them, you remove the burden of your team having to email files back and forth, which often leads to not knowing which version of a file is the most recent as well as being incredibly time consuming.
So which file sharing and storage product is the right one for your business?
I'm taking a look at the two most popular options – Dropbox and Microsoft SharePoint – and giving them the old comparison test so you can see how each performs in a business setting when it comes to setup, ease of use, cost and functionality.
Microsoft Sharepoint
If your business already uses Dropbox (or Google Drive) then you're probably wondering why you would consider making the switch to SharePoint.
And you aren't alone. Many businesses have been happily using Dropbox or Google Drive for years alongside their Microsoft Office products. It generally works fairly well for them because they know how it works and are familiar with all the nuances.
But I think many businesses should make the move to SharePoint. Here's some of the pros and cons and our reasons why.
Setup
One of the only downsides to SharePoint is that you will need to work with a trusted IT partner in order to get started. This is because SharePoint is more than just a file sharing tool. While it's known for being a document management tool, SharePoint can also be used as an internet portal or internet site, to deliver business intelligence, as a collaboration tool for project management and for synchronising calendars with Outlook (just to name a few features).
It's not just a cloud-based solution either. SharePoint can also be setup to run on-premises or as part of a hybrid solution.
Because it's so customisable, you'll need a professional to help you plan how you want to use it and set it up accordingly.
Ease of Use
Because it's a more complex tool than Dropbox, SharePoint can take a little longer to learn how to use, but if you're already familiar with other Microsoft 365 products, then you'll have an advantage.
The quality of the user experience though, will actually depend a lot on the quality of the consultation and planning you receive from your IT partner.
In addition to being incredibly versatile, it also allows for many integrations with a wide range of Microsoft apps. You'll also find that your Microsoft Office Documents are most compatible in a Microsoft backend.
Cost
When it comes to the cost, what you might now know, is that Microsoft SharePoint has 1TB of cloud storage built into it. So if your business is already paying for Microsoft 365, then you've got access to 1TB of storage in SharePoint as part of your subscription. You may as well use it!
If you're also paying for a separate subscription for Dropbox or Google Drive, then you're paying twice. A move to SharePoint will save you money in the long run.
Security
Security is where SharePoint really dominates and that's something all Australian businesses should be conscious of.
Apart from the fact that it's got 2-Factor Authentication, Microsoft are the only cloud hosting service I can find in Australia that are Information Security Registered Assessors Program (IRAP) compliant.
What does this mean for your business? Basically, it means that SharePoint meets the Australian Government Information Security Manual checks and balances when it comes to the implementation, effectiveness and appropriateness of security controls.
This is important. Because when you're asked to fill in compliance forms for your industry body or a cyber security audit (for the purposes of obtaining cyber security insurance for example) you can truthfully say that your business is compliant.
With SharePoint, you can also rest assured that your data will stay in Australia, in Australian Datacentres, under Australian Privacy Laws. Other cloud service providers are not as concerned with the Australian market and are more likely to mirror your information overseas.
In summary:
Pros
Already available to you if you have a Microsoft 365 Subscription
Cost effective
Highly secure
Versatile and can do more than just file sharing
Cons
Will require planning and some professional setup
Can take some time to learn how to use the interface
Dropbox
Dropbox is a cloud storage tool that allows you to store, manage and share documents. Any changes you make will synchronise across all your devices and it also allows document collaboration.
Setup
Because it's a consumer-grade document sharing tool, Dropbox is super easy to setup. You literally create and account and you're ready to start sharing and collaborating on files. In terms of technical ability, you won't need very much at all to get things going with Dropbox.
One of the challenges this presents is one of security.
Ease of use
Dropbox looks nice. It has a clean and intuitive interface and this makes it easy to use. That's one of the reasons it's grown in its popularity since it launched in 2008. It also allows you to synchronise your files across multiple devices, so you can access them on your PC, laptop, phone or tablet.
It integrates with a wide range of other popular software too, including a range of productivity software and to-do list apps like Trello, Zapier, and Salesforce.
Cost
While Dropbox offers a range of pricing options, because of its simplicity, it can actually work out to be quite an expensive solution. It's not nearly as versatile as SharePoint and you pay for it separately (when you're likely already paying for a Microsoft 365 subscription).
Add to this that you're going to need to give Dropbox access to every user within your organisation, and put checks and balances in place to make sure that encryption and mobile security measures are actually put in place and used by your team. For these reasons, Dropbox can work out to be the more expensive option. Make sure you run the numbers before you make a call.
Security
In terms of security and compliance, Dropbox has certainly taken a step up since it launched. It now features 2 Factor Authentication and meets a range of ISO Certifications as well as being a member of the Cloud Security Alliance.
But there are no guarantees about where your data will be stored, and there is the chance that your data is being mirrored overseas instead of in Australia.
Then there's the human error equation. It's easy to share a link to a file with the wrong person. And depending on the account type you have, you won't able to stop anyone who has the link from accessing the file in your Dropbox.
In summary:
Pros
Easy to use
Easy to get started
Integrates with other popular software
Cons
Presents a high level of security risk to business
Can work out to be a more expensive solution
Only in the cloud
If you still aren't sure which document sharing solution is right for you, then speak to your trusted IT partner. They'll be able to take a look at your business, understand your goals and provide advice that's directly related to your needs.
« Back to News