What is Hybrid IT and is it right for my business?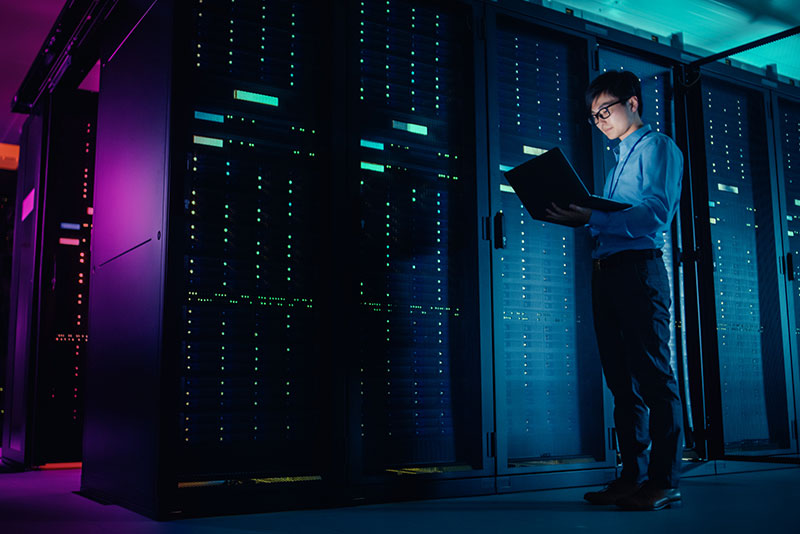 Hybrid IT, as the name suggests, is a hybrid, or mix of technology where some is located at your business premises and some is located off-premises or in the cloud.
A common example for many businesses is having your in-house accounting software like Attaché, MYOB Exo or MYOB Premier on your internal server, while your Office 365 email and Microsoft SharePoint documents all sit in the cloud. The cloud-based systems synchronise with your local server for faster access to commonly used files, but with the redundancy of having the files in the cloud for remote access and failover in case of a disaster at your office.
But the usages and solution mixes for Hybrid IT are wide and varied. Here we're going to take a more detailed look at the upsides and downsides and whether a Hybrid solution is right for your business.
What are the advantages of Hybrid IT?
Remote access
Hybrid solutions allow you to get access to your data remotely, which means remote staff are better able to collaborate with internal staff.
Data recovery
There's also the disaster scenario. If you suffer a fire, flood or other disaster at your office location, then at least some (or all) or your systems will be accessible from mobile devices or temporary offices.
Reduced risk
Hybrid solutions also greatly reduce the risk to your business data as they often include superior disaster recovery and backup solutions that reduce the risk of losing your data through corruption, accidental deletion, or crypto locking.
What are the downsides?
Hybrid IT solutions can come with increased and ongoing monthly costs. This is because instead of buying servers and software outright, you pay for hybrid services every month (although there are some exceptions).
You can purchase your own hardware and house it in the off-premises data centre, but this usually isn't ideal, as a large chunk of the monthly costs go toward covering the electricity, internet, insurance, fire suppression and other redundancies that keep the data centre protected and online.
If Hybrid IT is partly in the cloud, is it safe?
The short answer is yes.
It's actually much safer than it being in your office.
You can chose to have your off-site data with one of the big providers (like Microsoft Azure or Amazon AWS), or you can chose to house your data with a local, private, data centre.
The cost differences can be quite significant. You'll find it's around 30% cheaper if you go with the big players. This is due to the economy of scale, and the fact that there is less highly paid and skilled support staff available for every client on their books.
If you value your data and need 100% uptime (or as close to it as possible) then the higher cost of having your data housed at a local, private data centre is definitely worth the investment. The main advantage, is that you know where the data centre is and who to talk to when there's a problem. That person will be a REAL person, who knows what they're doing and will actually be able to help you, rather than a call centre in the Philippines who will likely have to escalate your problem up the chain if it's complex.
Whether you go big or go local, both data centre options have multiple redundancies (fire, power, internet backups) and geo-redundant data centres (a mirror of their data and functions in another data centre, in another state or country). You are unlikely to have any of these features in your office.
Your data is encrypted and usually split across multiple hard drive volumes, so even in the unlikely event someone gains access to the data centre and steals a bunch of computers, the data on them would not be readable. This wouldn't be the case if someone stole your on-premises server.
And anyway, the main risk of someone gaining access to your data whether it's cloud based, or local on-premises, is weak passwords, or poor security implementation.
Is Hybrid Technology right for my business?
The answer to this question is most likely "Yes". You should start by asking your IT provider to complete a review so you can talk through the pros and cons in more detail and understand how Hybrid IT might fit your business.
It might not be as difficult to implement or as expensive as you think. It's also possible to rollout a solution in a series of stages that help spread out the costs and business disruption.
Taking incremental steps toward a hybrid environment could greatly improve your IT systems, reduce business risk, save money, reduce user frustration, and improve productivity in fairly short amounts of time, for surprisingly little money.
« Back to News