3 Technology Tips for Small Manufacturers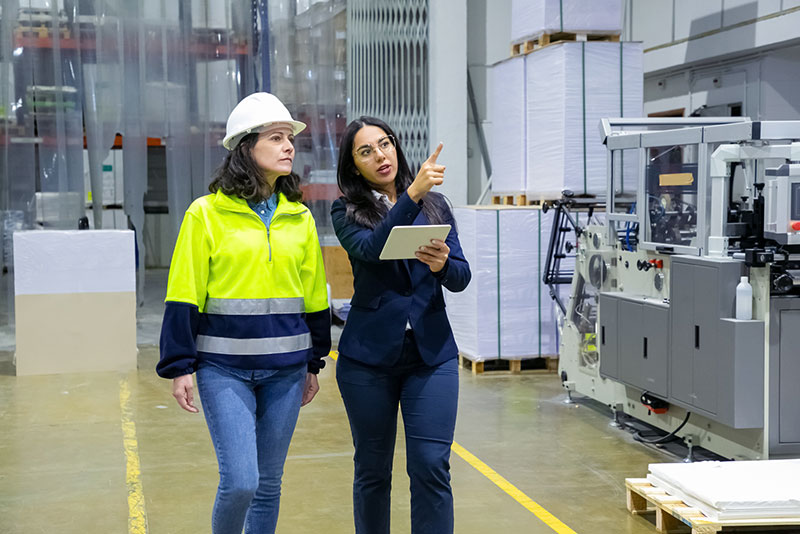 Like many other industries, manufacturing and engineering are increasingly relying on technology and computers to deliver products to the world. Having reliable and robust IT support for Manufacturing is more important than ever.
But no matter how good the technology gets, these industries still rely heavily on people. And the fact is, that without efficient technology, your people can't be efficient. And when people are inefficient, this can lead to things like poor job satisfaction, low productivity and an overall unhappy workplace.
Instead of making employee turnover the bane of your business, why not consider how you can improve the technology you have in order to improve the output of the people you have?
Here are three simple technologies you can implement into your manufacturing or engineering business that will help improve productivity and reduce your labour costs.
1. Improve networking efficiency.
How recently did you think about the equipment that helps all your data to flow from one place to another?
In our experience, engineering and manufacturing businesses are more heavily reliant on internal infrastructure when compared to other industries. It's very likely in your line of business that you need to pull data from a central server, cloud-based solution or even a combination of both.
The move to the cloud is happening slowly. But the need for computers to interface with on-premises tooling machines, robots, sensors, automated control systems and conveyance units, means the use of legacy software with on-premises servers is still very common.
Manufacturing businesses find themselves spending a lot of money on new computers, new machines, new servers and more people. When it comes to networking gear though, it's typically old and still relies on a series of poor quality network switches strewn throughout the building along with poor quality data cabling and old, unmanaged central network switches.
When you improve the speed and reliability of the data that's travelling between all these endpoints, they become more efficient and cost effective.
It's actually not that expensive to improve the efficiency of your network in order to improve data flow and reliability. And it could improve uptime on your critical machines or systems by 10% or more.
2. Improve WiFi coverage and speeds
Increasingly, manufacturing and engineering businesses need to operate barcode scanners and implement quality control measures.
Are you still using a pen and paper?
What if you could do all this with mobile devices, laptops and mobile barcode scanners?
You probably can. But having sufficient Wi-Fi coverage in your factory is the critical first step.
Like your networking equipment and data cabling, WiFi lets you get data from your servers to your people and equipment. In the past, it's been unreliable, slow and often very expensive to get it working well. Thankfully, things have changed.
Cost has come down, quality has gone up and it makes sense to improve the wireless connection instead of running more data cabling or installing extra datapoints or network switches.
3. Implement point-to-point networking
We've worked with many engineering and manufacturing businesses that started out in one factory and then outgrew it in a few short years. It's a good problem to have, but can be an expensive one to solve.
One option is to shut down operations, move all your equipment and setup again in a new, larger premises.
What if instead, you could buy or lease that empty factory across the road, down the street or in the next suburb? It's absolutely possible to achieve expansion without moving your entire business to a new location. And the solution is point-to-point networking.
A point-to-point WiFi or private IP fibre network is basically a dedicated link between your existing location and the new premises. It means you can have some of your operation in one place, the rest in another (and even another) and all the locations can work as if they were in the same big factory. And it's secure so only your business can send data across the connection.
Much like WiFi costs, implementing point-to-point networking has become more affordable in recent years as the reliability and performance have gone up. It's truly a realistic option for all SMEs in any sector – but particularly useful if you're in manufacturing.
We're huge believers in keeping as much manufacturing as possible in Australia, and the technology that's available today means that scaling your operation and increasing efficiencies are easier than ever before.
What could your manufacturing or engineering business do with technology today that will help to improve efficiency for tomorrow?
« Back to News