Why your business should make the move to Microsoft 365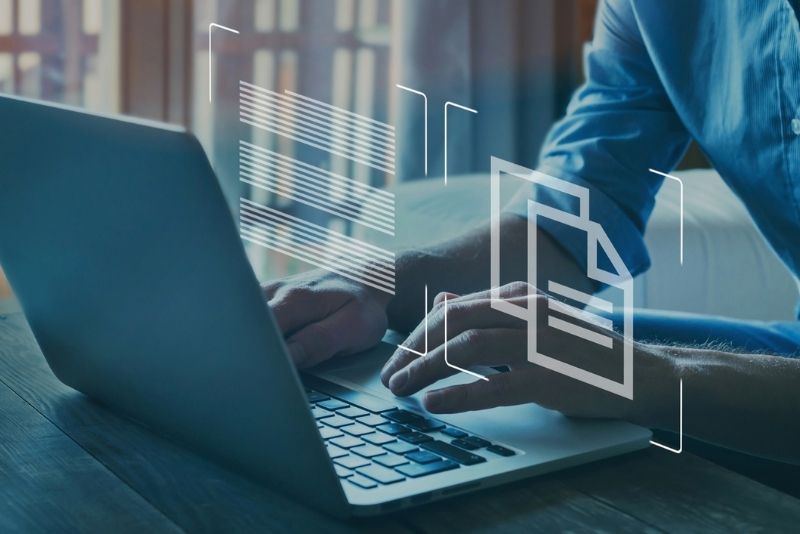 If you've got a mixed bag of applications on your hands when it comes to data and file management in your business, then you aren't alone.
We see a lot of clients who have a mix of Microsoft Windows and Office (which usually involves email in the cloud on Office 365), but who also still have Dropbox, or Google Drive. Or they use G-Suite for Business email, and Dropbox for file storage and sharing, and then they throw an Apple Mac into the mix.
Why?
Because lots of businesses simply grow this way.
They probably started out small, have since grown to include a few staff and until now, have managed their I.T. internally.
But now, they've reached a point where they want to hand off their I.T. to an external, trusted technology partner (like P1 Technology), and are sceptical of the need to move 100% to Microsoft 365.
Why not keep Dropbox, G-Suite or my iCloud Calendar?
Well, there are a few good reasons that it's time for your growing business to commit to one data managements eco-system.
Here are my top three.
Reason #1 - For the times your PC won't work
Yes, this happens to me too!
I had a Zoom meeting starting in five minutes and my PC wouldn't play nice.
But I had my wife's laptop at home. And even though I'd never previously used it with my Microsoft 365 account, I was able to login with my Microsoft 365 username, and bingo – I at least had access to my core apps and email.
Outlook opened. There were my emails and the link to my Zoom meeting. I could access my SharePoint files, and all my common Desktop and Document libraries were there as well.
That the other computer wasn't working had almost zero impact on my productivity. I could work with this until I had a chance to fix the problem on my main computer.
If I had had a mix of Google, Dropbox and iCloud, logging in on a computer that wasn't mine would have been much more difficult and would have cost me me far more time and caused much more stress than it did.
Reason #2 - For when you get a new computer
Think back to reason #1 and replicate this scenario with getting a new computer, or tablet or mobile phone.
Not just for you, but for your employees too.
When you're using the Microsoft ecosystem, you can get your new device, login with your Microsoft 365 username and password, and with minimal time and fuss, you'll at least have access to your core Microsoft applications, email and documents.
Sure, there are always a few extra things you need to do, but the core things you'll need to function at 90% are right there. One login, one password. (And while we're talking passwords, remember to make sure you've got multi-factor authentication enabled to prevent hackers from getting easy access to your valuable business information).
Reason #3 - To reduce confusion and streamline your data and files
Visualise how many devices you and your team have. Now, think about how many times you and each of your team members will login to those devices over the next few years.
It will literally be thousands of times.
When you think about it like this, it quickly becomes obvious that even though moving 100% to the Microsoft 365 platform might feel unfamiliar to begin with, will mean a few initial changes to how you work, and could cause some frustration in the beginning, it will, over time, save you hundreds of hours of lost productivity and many thousands of dollars in reduced support costs.
Suddenly, the short-lived learning curve doesn't seem quite so scary.
Using the Microsoft 365 platform for your business is a smart choice.
Making the change might seem daunting, but the longer you put it off, the harder it will become.
I agree that in some scenarios, it won't make sense for your business.
But if you rely heavily on Microsoft Office desktop apps, such as Outlook, Excel and Word, and you use predominantly Windows based PC's, then it's time to stop fighting it and embrace the potential Microsoft 365 holds for your business.
How can your business make the move to Microsoft 365?
The best way to take all your data into the Microsoft 365 platform is to work with your technology partner to make a plan to migrate any loose ends and create a unified approach to your shared files, emails and other business data.
And if you're looking for an I.T. managed service provider that puts people at the centre of its approach, then the team at P1 Technology would love to help. We're specialists in Microsoft 365 and can make sure you to get the most out of it for your business and its people.
« Back to News