What if your computer was stolen while you were away this summer?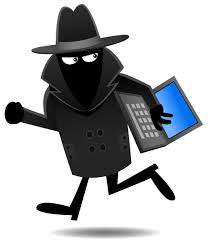 Christmas is a prime time for year for break-ins, and therefore a good time to make sure you have a secure backup of your precious data before you go away for holidays.
From as little as $150 Fix IT Mobile Computer Service based in Mitcham and servicing Ringwood, Blackburn, Glen Waverley and throughout Melbourne, we can help make your holidays a little more relaxing!
Offsite backup doesn't have to be a cloud based solution. Many people and businesses are concerned about privacy issues related to cloud services. Even though Fix IT Mobile Computer Service prefers to use local Australian data centers which are covered by Australian privacy policy and are also more secure than many budget overseas data centers, people still wonder exactly who has access to data stored on the cloud. Fix IT Mobile Computer Service and it's team of technicians, can setup a simple yet effective backup solution that you can take with you on holidays, or store at your families place while you go away and relax. We also work extensively with more advanced backup solutions such as NAS and SAN solutions and of course offer cloud based solutions for those who are prepared to take the plunge.
We have recently been working more with Synology products, whose excellent range of domestic and commercial NAS solutions (network attached storage) are ideal for small and medium business or home users alike. You can set all your devices to back up to the NAS and then if you want an offsite solution you can get the NAS at your site to replicate to another NAS stored at a remote location. All you need is a good quality Internet connection at both ends and we can install an advanced backup solution for you for much less than you may think.
Contact us today to make sure you have a reliable backup system in place. Ph: 03 9874 5473 or 0400 494 970
« Back to News