Microsoft Teams is now 5!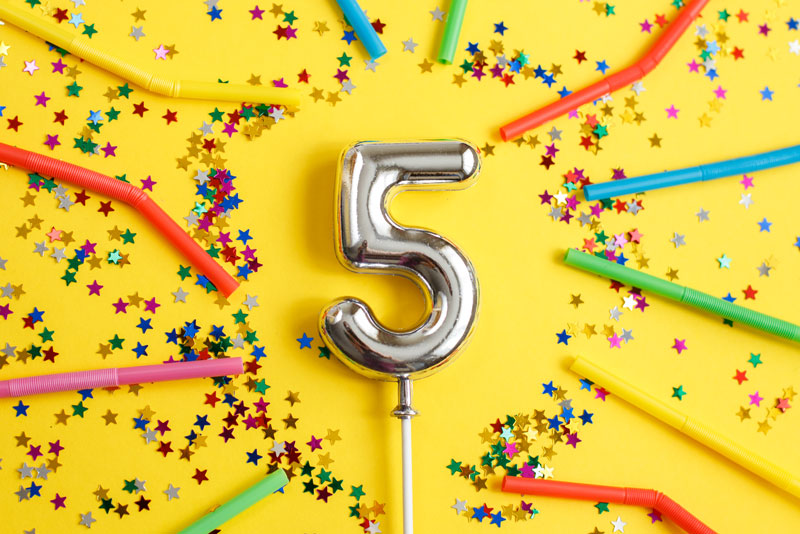 Teams officially turned 5 on March 17th
Cast your mind back to when Teams was the lesser-known video conferencing functionality shadowed by the behemoths of Skype for Business, Google Apps, or Zoom.
Then Covid strikes and the need for video conferencing functionality metaphorically explodes globally.
Today Teams has levelled the playing field and successfully competes in the space.
And, in my opinion Microsoft Teams is soon-to-be King of the Hill because it's integral to the Microsoft or Office 365 platform.
Like SharePoint, Teams is at the centre of Microsoft Office, and it allows seamless integration for collaboration via voice, video and calling for your business.
Microsoft is still the preferred choice of platform for most businesses in Australia, if not the World. It's device agnostic and Microsoft Teams comes included at no extra cost within Microsoft packages.
Its versatility means you use it to place call to mobiles and landlines and employees won't need new devices, they can use existing mobile phones and download the Teams app. Employees can make and transfer calls as though they are on a standard office phone.
While Microsoft Teams may have its cons - what software doesn't - it's constantly improving and I predict that Google's Android devices and Apple's iPhones and iPads will need to accommodate it as B2B user growth will demand for.
So, many happy returns to Microsoft Teams for turning 5 this year. We look forward to the future of Teams and expect big things to come.
« Back to News