How to purchase a .au domain name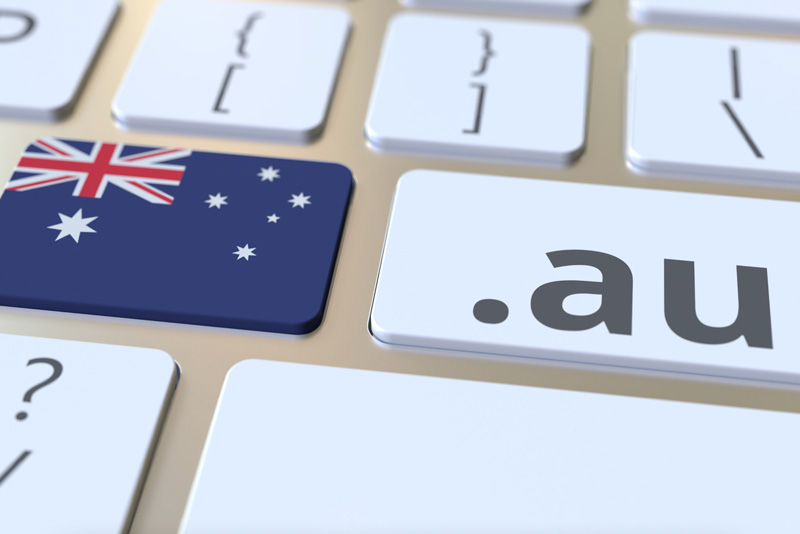 .AU domains soon to be available
On March 24th Australian businesses will be able to register and buy .AU domain names. So rather than use yourbusiness.com.au for example, you can just use yourbusiness.au.
The .AU domain will be the country-code top-level domain available for Australian websites.
.COM.AU and .AU differ from .COM or .NET because they're Australian-specific. If you register a .COM website, this could be anywhere in the world – they're global domains. .AU and .COM.AU are Australian only and do require meeting eligibility criteria to be registered.
What are the benefits of registering a .AU domain?
There are 3 benefits to registering or buying a .AU domain.
It simplifies your domain name and helps the business or brand name stand out.
It wards off any competitors or IP pirates who may want to register yourbusiness.au, and then hold you ransom for it when one day it could become more valuable.
It reminds web users that you're a local, Australian business. Eligibility rules for .au domains reassure browsers when they see your site that you're credible, local and trustworthy. This credible geo-signal can also generate an SEO boost for locally-focussed searches.
Building trust in your website is one of the hardest hurdles, especially for start-ups and unknown brands. According to Compare the Market, 9/10 Australians are more likely to purchase from an Australian business than from another. We are on our island, far away from other countries, shipping can be difficult and reliability from international orders can be erratic. But buying from an Australian business adds credibility, reliability, and security.
Registering a website on a .AU does some of the leg work for you by confirming you're Australian based.
Domain names are not expensive to buy, with many typically under $100 a year, so it is worth securing your .AU domain name as and when it becomes available to prevent someone else from doing so.
.AU domains do not require the same level of eligibility requirements as .COM.AU do – it will be easier for a competitor to jump on this domain - they do not have to prove their association to the business. So, act quick, before someone else does.
Countries like the UK and Germany that have offered registration of .UK and .DE have seen publishers and retailers registering new domains in droves. Some have even made the switch from .CO.UK to take advantage of the shorter URL.
It will take time for web users to switch their thinking from the traditional .COM.AU that most of us still use, but over time .AU will be a valuable brand asset to your business – with some predicting it will be the default for Australian websites in the future.
Protect your brand and your digital identity by registering your own .AU domain.
See this great article from Marty Drill for more info - .com.au is about to become .au — Luminary
Get in touch with us today to find out more about .au domains and how we can help.
« Back to News