Getting to Know P1 Technology: Part 1, Summer 2020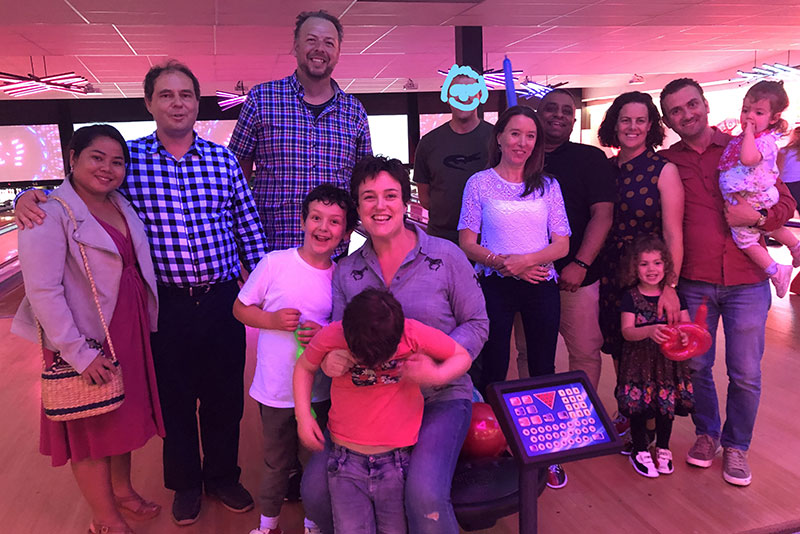 As you probably already know, we're all about people here at P1 Technology. So in the spirit of getting to know us, we thought we'd share some of our summer adventures with you.
P1 Technology... P=Party!
It was that time of year, so we did have a few parties over the past couple of months. Of course there was our own staff Christmas party back in November, which seems like a distant memory now as we look back at the happy snaps.
We also had the pleasure of celebrating the year that was with some of our clients. Carol-Anne from Key Admin Solutions was a generous host at her lovely home in Croydon Hills, with a new pool and gardens. CEO Di was welcomed at the Pete's Render Christmas Party at Pete's very own country estate in Kilsyth, and Arslan was a guest at the Royal Institute for the Blind party with the delightful folks from Taralye in Blackburn.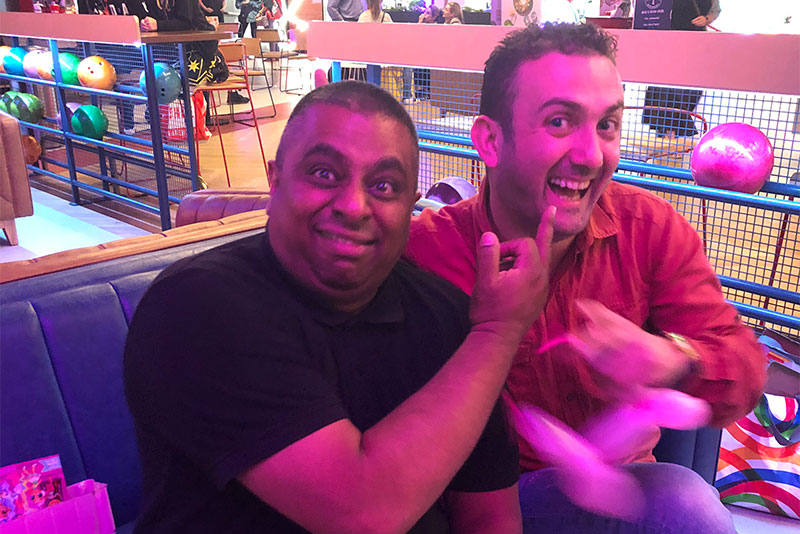 Image: Adrian and Arslan at the P1 Christmas party
Christmas Day
Even with all the parties, we still managed to turn up to work and before we knew it, it was Christmas! The weather on Christmas Day was beautiful. Luke, Di and the kids spent the day with family, by the pool in Blackrock. Arslan and his wife Kate spent the day at their place in Frankston having lunch with the family, while Thomas and his new wife Chansika celebrated their first Christmas together in Australia. Adrian and his partner Sky (along with their two cats), entertained guests from the UK and did lots of eating and drinking with some live music and dancing thrown in for good measure.
And Dave... well Dave drove the 4,000 kilometres to Darwin where he's relocating with his partner and cats. Not to worry though - he'll still be a part of the P1 Technology team. It will just be remotely from up north.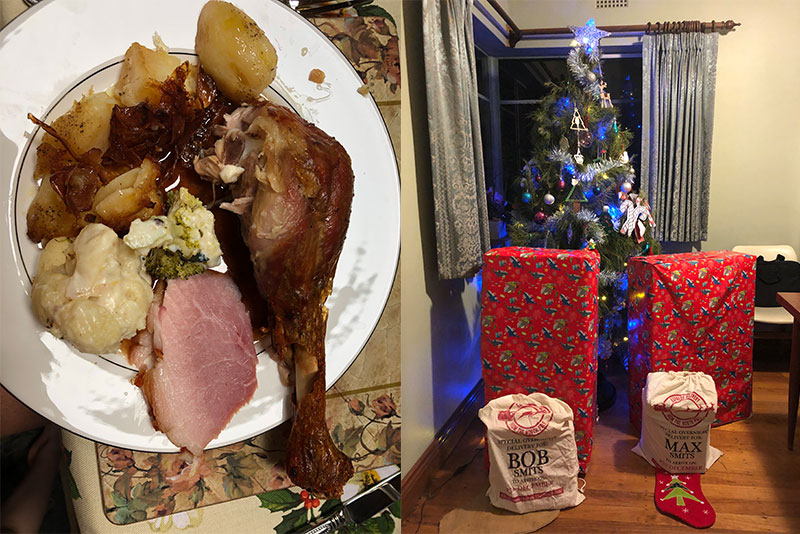 Left Image: Christmas lunch c/o - 'The Warners' | Right Image: P1 Santa delivery
New Year
Hello 2020! New Years rolled around quickly and Luke got a little too close to the fires in East Gippsland for our liking. Thankfully Luke was safe and sound in Paynesville before heaing to Port Fairy with Di, and the kids to spend a week, camping with wonderful friends.
Arslan and Kate also went camping with their beautiful girls, relaxed with family and friends and hit the beach on the Mornington Peninsula.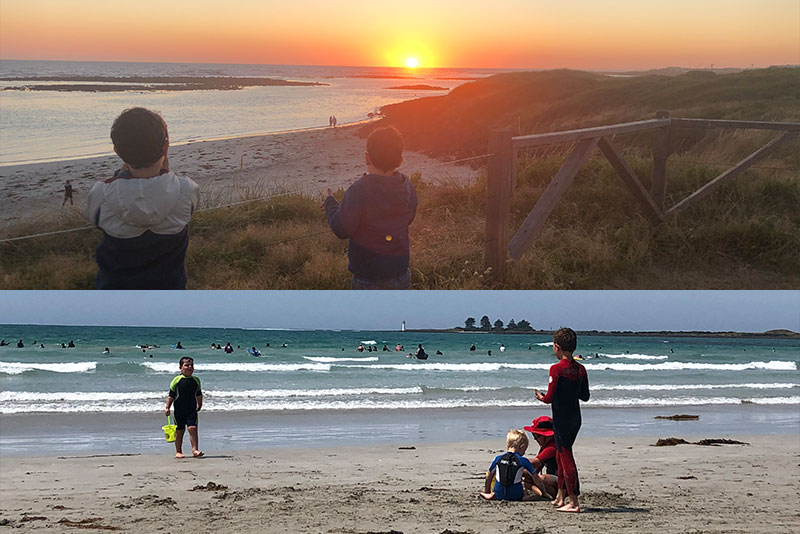 Image Top: The boys enjoying the sunset at Port Fairy | Image Bottom: Playing on the beach with mates
Then, before we knew it, we were all back at work ready for another amazing year at P1 Technology.
We've got lots of exciting changes ahead, all of which are aimed at improving our team and the solutions we provide to some of the most important people of all - YOU, our clients.
We hope you all had a wonderful holiday season, however you chose to spend it, and we wish you a happy rest of summer and a successful year ahead.
« Back to News