4 simple signs that itís time to change your managed IT provider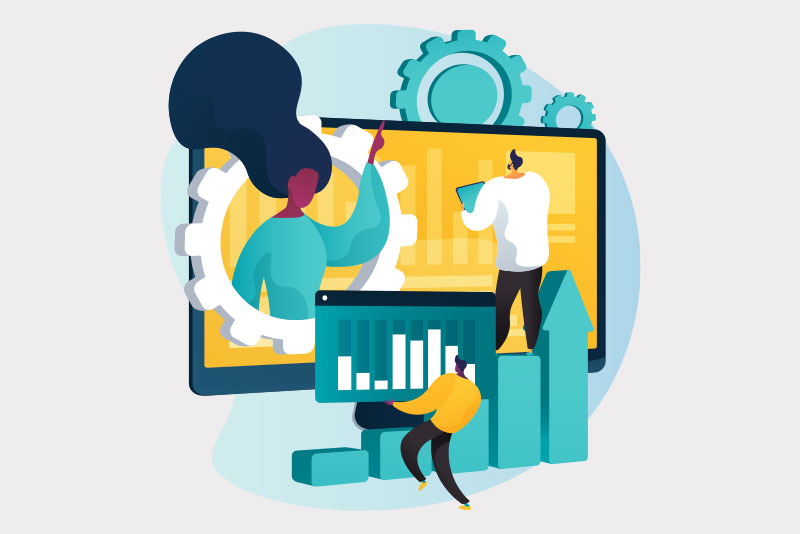 Managed IT services are a critical part of any business and having a good relationship with your technology partner is as important as the relationship you have with your accountant, your bookkeeper and your barista (or other purveyor of fine caffeine).
Let's face it – your IT people probably have access to more of your critical information at any one time than any other partner in your business, including the three aforementioned combined. Trust, which is at the heart of all good relationships, is essential.
So, how do you know when it's time to change your managed IT service provider?
It's a difficult conundrum, and the circumstances around making a change will be different for every business.
Here's four simple signs that indicate it might be time to change your managed IT service provider.
1. Increasing costs
This is when costs just keep going up and up (and up and up) every month, even though it doesn't feel like you're getting any more for your money.
You thought that X, Y and Z were included in your monthly maintenance contract, but they weren't. Why are you paying for three different backups? And why did you spend $50k this year and only $30k last year when nothing has really changed on the technology side of your business?
These are all signs that it's time to review the value and support you're getting from your technology partner.
2. Service quality has taken a nose dive
Sometimes, as a service provider gets comfortable with your business and stops appreciating you as a customer, the level of service can decline. Sometimes it even falls completely off a cliff, and it feels like every time you call you get nothing but poorly spoken lip service, but no real solution and no timeline as to when you might get one.
You'll experience longer and longer wait times and find yourself following up your IT provider to see when they will deliver what they have promised.
3. You can't even get hold of your IT guy
In some cases, your IT person (or people) might be very small. Perhaps there's only one or two people at the helm.
A common problem here is that as their client base grows, so do the wait times and the voicemails they have to keep up with.
They might be very good at what they do, but if it takes three weeks to get hold of them when you need them right now, then it's definitely time to think about making a change.
4. You find yourself in a compromising position
In some cases, this compromising position might simply be your computer being infected with a virus. Worst-case scenario, large quantities of your valuable business data are encrypted or held for ransom.
And you thought you were protected!
That's what you're paying your IT partner for!
Now there are many reasons you might experience a data breach. In some cases, you might have made a business decision that tightening your IT defences, despite the advice, wasn't worth the cost. Perhaps you weren't warned about the risks to your business at all, and sometimes, no matter what you do, even if you get the right advice, you can just be plain unlucky.
All of these scenarios will have a different story. But if your systems have been compromised and you feel like you should have been better protected, then getting a 2nd opinion from a 3rd party is worth the investment. It will at the very least give you peace of mind that your IT provider has been doing all they can to keep your data secure.
Is it time for a conversation?
In all of these scenarios, a simple conversation will hopefully resolve the issue, or at least improve it. However, if you're experiencing more than one of these signs, or one of them keeps happening, it's time to start the search for a new technology partner.
If you want a long-term partnership and honest results, then a Google search isn't where you should be looking for your next managed IT provider. The best place to start is by talking to your network. Who do they use and recommend for IT managed services? Then make sure you do your homework.
ę Back to News