3 Signs Your Small Business Should Hire a Managed IT Provider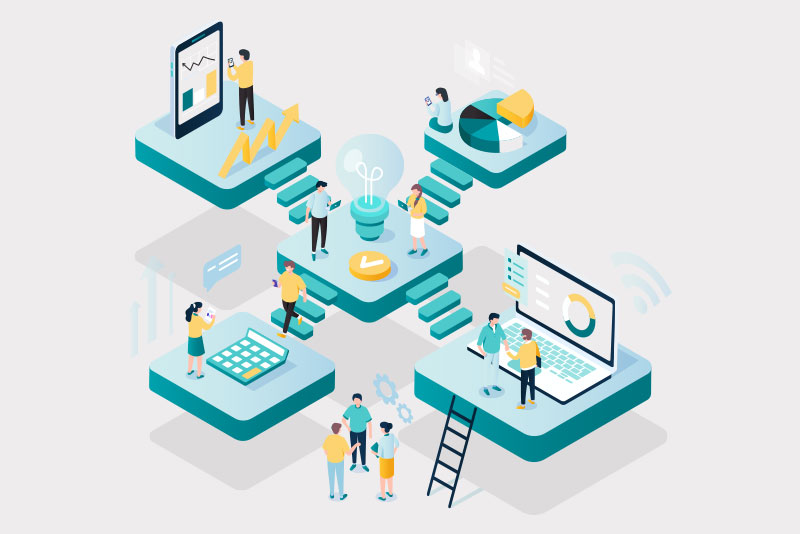 If you're "doing it yourself" when it comes to managing technology in your small business then you aren't alone. Many of our clients have at some point in the past either "done" the IT themselves, or had a key (non-technical) member of staff do it for them.
And I understand how this happens. It's cheap, generally effective and you can often get a pretty good result with a little bit of know-how and a little help from Google.
There comes a point in every business, however, when you realise that you know what you don't know and you're spending waaaaaaaayyyyyyy too much time on fixing things that aren't really in your job description.
To help you know when it's time to get out of your own way, here's our top three signs that it's time for your SME to outsource IT.
1. You're out of your depth
Don't take this the wrong way. But you'll know that it's time to outsource when dealing with tech issues starts to feel overwhelming.
As the business owner, you should be focusing on growing your business. There's nobody else in your business that is better at this than you are. Every moment you spend messing around in technology projects you've never done before (and will probably never do again), is a missed opportunity to add real value to your business by spending time doing the things that only you can do.
Office 365 migrations, offsite backups, cloud storage, cloud server migrations. IT Managed Service Providers, like us, implement these sorts of projects all the time for a wide range of businesses across multiple industries.
Yes, you can probably figure it out. But how will you know if the result is any good? Even if it's 75% there, do you really want to settle for that? And how long will it take you to do it 75% well?
Outsourcing your IT projects to a specialist will get you a better result, with less fuss and less stress. Best of all, it will be done right the first time, saving you money in the long run.
2. You need security
David in design is great at IT. He does all the IT for his family and friends and even builds computers on the side.
But you hired Dave to do your design work. Not your IT. He's a designer and this makes him a specialist with Adobe, not a specialist in cyber security, managed data backups or multi-factor authentication. This is particularly relevant if your business is in an industry that has compliance requirements – Dave simply isn't your guy.
And when I say you need some security, I don't just mean the risk management kind. I also mean the security you'll feel from having an IT team on call when you need them. A reliable team of people who can, in turn, help your business be more reliable to your customers by making sure your technology works how it's supposed to.
3. It's time to grow.
Just because you partner with an IT Managed Service Provider, doesn't mean you have to stop doing the basics yourself. It's perfectly fine to keep being the go to person when it comes to troubleshooting problems with the printer or phone system, or even helping Tom to move his PC from one desk to another.
But working with an IT partner to manage the complex technology needs of the business will help your business to grow. We can help you make good decisions when it comes to investing in hardware and software. We can make sure your business data is protected and that you have a risk management plan in place that will get your business back up and running quickly if something goes wrong. More importantly, most of the time, we can stop things from going wrong in the first place.
If it's time for your business to grow, then it's time to outsource your IT.
An IT managed service provider like P1 Technology is available to your business all year round. We don't all get sick, or go on leave at once. We are experts when it comes to the latest technology solutions and best practice. And we will save your business money in the long run.
When you're starting out, a DIY technology solution will help you get your business up and running. But when you're established, save yourself the headache and outsource your IT to the professionals.
Want to know how to hire the right Managed IT Service Provider for your business? Head to our home page to download our 10 Questions to Ask Your Managed IT Provider cheat sheet.
« Back to News