Zakir Hossain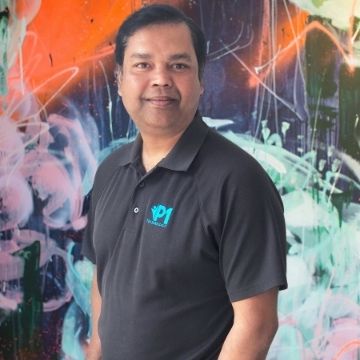 A great trouble-shooter of both hardware and software, Zak's an all-rounder when it comes to IT support. As a member of our technical support team, he's ready to help you solve whatever tech related problem crops up in your business day.
But Zak's skills don't stop at problem-solving. He will also help take the stress out of IT in your business by ensuring you're setup with the right IT infrastructure so that you and your team can thrive.
He's experienced with networking, server administration, cloud computing and virtualisation, as well as being able to support your cybersecurity needs through backup management, security and patch management, system administration and spam filtering.
Zak can also help your business migrate to Office 365, setup Sharepoint for file sharing, and deploy and maintain your business computer systems so you're getting the most from your business technology.
When he's not being a key part of your business support team, Zak loves to spend time with his growing children, invest in his own professional development and relax with a good book.
Contact Zakir:
M: 0490 535 320
E: zakir@p1technology.com.au
Connect with Zakir